Cynthia Brian
Twenty Years of Growing Leaders
Read the newsletter at http://hosted.verticalresponse.com/672296/e577047be3/288055965/ac7221bc2f/
Miracle Moment®
"Twenty years from now you will be more disappointed by the things you didn't do than by the ones you did do. So throw off the bowlines, sail away from the safe harbor. Catch the trade winds in your sails. Explore. Dream. Discover." Mark Twain
Message from Executive Director, Cynthia Brian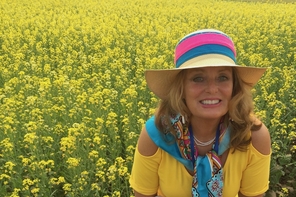 For my birthday this year, my husband gave me a fabulous card that read:
"It's not how old you are…but the number of years you've made the world a better place."
And he donated to my favorite charity-BE THE STAR YOU ARE!® www.BethestarYouAre.org
Twenty years ago in 1999, I founded Be the Star You Are!® 501 c3 charity to empower women, families, and youth while increasing and improving literacy and positive media messages.  The journey has faced multiple challenges and equal amounts of joy. The "Teen Angel" volunteers that helped launch Be the Star You Are!® are now in their mid-thirties, many are married, and raising their own children. From the beginning, Be the Star You Are!® has been 100% volunteer staffed with no paid employees. Throughout these twenty years, I have been a volunteer along with thousands.  Since 99% of our volunteers are pre-teens, teens, and young adults, my personal mission has been to grow leaders. 
And, WOW!, these young people become astonishing leaders. 
One of the former main hosts of our radio broadcast, Express Yourself!™, Henna Hundal, has her own radio show at Harvard where she recently interviewed Bill Gates, Malala, and many international leaders.
Danielle Wong has won numerous awards for her novel, Swearing Off Stars.
Eighty-seven volunteers became published writers through their contributions in two of our signature books, Be the Star You Are! for Teens and Be the Star You Are! Millennials to Boomers Celebrating Gifts of Positive Voices in a Changing Digital World.
 (Make sure to read champion archer and radio personality, Young Yoo Choo's chapter The Gift of Volunteering in the Millennials to Boomers book)
Many more volunteers have been singled out for their contributions to schools, communities, and countries. I'm proud of each person with whom I've had the privilege of interacting and I invite all current and previous volunteers to take a bow. 
Bravo to the volunteers of BTSYA for being the stars they are!
In the past two years, America has witnessed several major disasters. BTSYA volunteers worked diligently to get resources to survivors of fires, hurricanes, and floods.  Operation Disaster Relief has become an ongoing outreach program in need of support. When a disaster strikes we don't have to solicit donations, but instead, we want to be ready to assist immediately. Please supportthis initiative to get new books and resources to those in need in times of disaster
Want to know how much we've contributed in 20 years of service? 
Here's a simple snapshot of what BTSYA has accomplished since 1999 all with no paid staff and 100% volunteer workforce.
Served 409,860 individuals and families
Donated to 109 organizations 
Logged 491,890 volunteer hours
Distributed $2 million in resources
Broadcast 2200 unique hours of positive programming through radio broadcasts.
Published 4 signature award-winning books, Be the Star You Are!® 99 Gifts, Be the Star You Are!® for Teens, Be the Star You Are!® Millennials to Boomers, and Miracle Moments®,
Written and published over 2000 book reviews in collaboration with The Reading Tub and Express Yourself!™ Creative Community.
Interviewed over 2500 authors, experts, and celebrities.
We've lost count of how many consecutive years, BTSYA has been honored as a TOP Nonprofit.To get a feel of the impact BTSYA has on beneficiaries, supporters, and volunteers, read the reviews at Great Non-Profits, http://greatnonprofits.org/reviews/be-the-star-you-are-inc/
In addition, we recently received our platinum badge from Guidestar. 
 https://www.guidestar.org/profile/94-3333882
We want to thank all donors over the years and encourage you to become part of our STAR donor team by making a tax-deductible donation at http://www.BetheStarYouAre.org. The easiest way to donate is through PAYPAL GIVING FUND with 100% going to BTSYA with NO FEES: https://www.paypal.com/fundraiser/charity/1504
Consider sponsoring an event or making BTSYA the beneficiary of your event. We are accepting sponsors now for the May Moraga Faire and the September Pear and Wine Festival.  Sponsor our two radio broadcasts, StarStyle®-Be the Star You Are!® and Express Yourself!™ For more information contact me and I'll be happy to show you ways you can get involved.
Our motto is "To be a leader, you must be a reader. Read, Lead, Succeed!"
As we head into the third month of 2019, I look forward to growing more leaders through our fantastic volunteer opportunities and collaborating with individuals, businesses, and companies to make our world an even better place. I'm devoted to making a positive difference.
Will you help me, please? DONATE! https://www.paypal.com/fundraiser/charity/1504
Thank you for your participation.
Heartfelt gratitude for the past twenty years! Here's to the next twenty!
Cynthia Brian
Founder/Executive Director
Be the Star You Are!®
PO Box 376
Moraga, California 94556
http://www.BetheStarYouAre.org
PS: You are never too young or too old to make a difference! 
Make a donation today! https://www.paypal.com/fundraiser/charity/1504
Our Charity Partner Reached a Major Milestone
Our literacy partner, The Reading Tub, reached a major milestone in December of 2018 when it published 3000 original book reviews. BTSYAis proud to collaborate with The Reading Tub to offer book reviews through our TEEN STAR Book Review Team. Congratulations to Terry Doherty Executive Director of The Reading Tub. Visit the published reviews here:https://thereadingtub.org/books/be-the-star-you-are/
THANK YOU to Disaster Relief Supporters!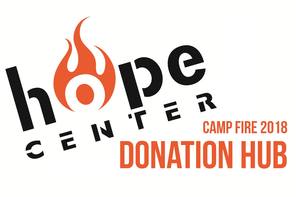 BTSYA has been shipping resources to the survivors of California wildfires and most recently the Paradise Camp Fire. We want to recognize our supportive heroes: Diana ZimmermanNew World LibraryRobin MayhallStarStyle® Productions, LLCDr. Brian SheaffDr. Dwayne and Lena MartinMichelle and Chris HeimMitch Heller and Hemisphere PartnersGary GongwerBrian and Heather RankinMargaret WinslowSal and Susan Captain Please support Operation Disaster Relief with your donation.



MORE WAYS TO GROW WITH BTSYA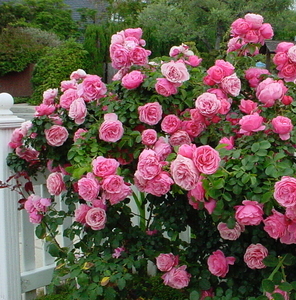 "Too much of a good thing is wonderful."
Mae West
Be the Star You Are! 501 c3, PO Box 376, Moraga, California 94556.Celebrating 20 years of stellar service to the world!
https://www.paypal.com/fundraiser/charity/1504
Be the Star You Are!® 501 c3 PO Box 376 Moraga, California 94556 US