Cynthia Brian
http://hosted.verticalresponse.com/672296/fe82bef3f1/288055965/ac7221bc2f/
Miracle Moment®
"The difference between a good life and a bad life is how well you walk through the fire." Carl Jung, psychologist
MESSAGE FROM CYNTHIA BRIAN, Founder/Executive Director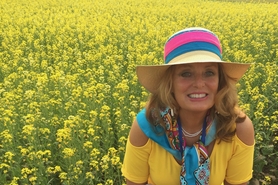 October was a frightening and challenging month for residents of California. Rampant power black outs and raging fires throughout the state required thousands of people to evacuate their homes. After producing our radio broadcasts, I went to bed on a Wednesday night and  at 2:15 am, my husband and I were awoken by firefighters pounding on our door shouting "evacuate now!" We were given 60 seconds to leave as the fire was flaming near our fence less than 100 feet away. Feeling immense gratitude for surviving the inferno, I quickly penned what I had learned during that frantic flee: https://www.lamorindaweekly.com/archive/issue1317/One-Minute-to-Evacuate-a-personal-perspective-from-the-Oct-10-fire.html .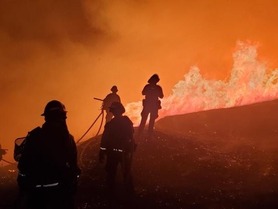 November is the month to express our thanks. First responders deserve major credit and gratitude for saving property and lives. Both fire and police personnel have been working tirelessly throughout California during these unprecedented times. 
Climate change is rapidly fueling natural disasters. Be the Star You Are!® continues to spearhead Operation Disaster Relief and we encourage you to contribute. No longer can we start a campaign only when tragedy strikes. Disasters have become a part of daily life and Be the Star You Are!® must be ready to assist at a moments notice.  All donations are greatly appreciated to help us help those in need. Make a DONATION through PAYPAL GIVING FUND with 100% going to BTSYA with NO FEES:  https://www.paypal.com/fundraiser/charity/1504. 
Or send a check to BTSYA, PO Box 376, Moraga, California 94556. Give to this favorite 501(c)(3) and receive a deduction on your 2019 taxes if you itemize. 
The power black outs continued throughout the month and it may be wise to take the steps to be self-sufficient or off the grid as we are living in a new environment. I've published two important articles for the newspaper where I work to help others know how to prepare for an emergency. Make sure to read these as they may save your life and that of your family and friends. Send these links to those you love to help them prepare for whatever disaster lurks in our future.
Safety first: https://www.lamorindaweekly.com/archive/issue1318/Safety-First-Emergency-Preparation-and-the-Go-Bag.html
Scary, scary night: https://www.lamorindaweekly.com/archive/issue1318/Digging-Deep-with-Goddess-Gardener-Cynthia-Brian-Scary-scary-night.html
As we prepare for the holiday season of gifts and giving, we want to introduce you to books that will inspire and thrill you. Make sure to check out our Spotlight book, I am Me, a powerful book by teens with original art and poetry expressing the importance of being your authentic self. Also, order copies of our three signature books in the Be the Star You Are!® series for true stories, adages, and exercises to help you live, laugh, learn, and love more fully with 100% of the profits benefiting this charity. Giving Tuesday is December 3rd this year, so please mark your calendar and ask your company to match your donation.
Thank you to everyone for your patience, understanding, checking in, and love. We are very appreciative. Be safe and sound. Let's hope no one has to walk through the fire to have a great life,
"Communicate, Collaborate, Innovate!"  Join us! Thanksgiving is TODAY and EVERYDAY!
Blessings and Gratitude,
Cynthia Brian
Founder/Executive Director
Be the Star You Are!®
PO Box 376
Moraga, California 94556
Cynthia@BetheStarYouAre.org
https://www.BetheStarYouAre.org
DONATE: https://www.paypal.com/fundraiser/charity/1504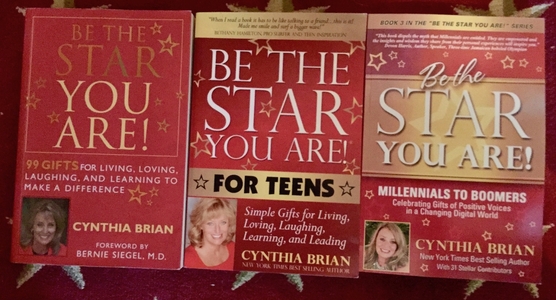 RECOGNITION FOR 20 YEARS OF SERVICE: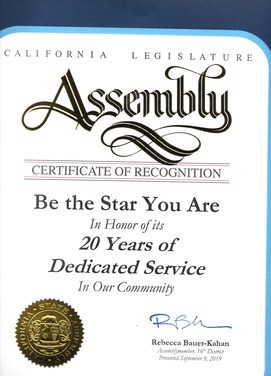 Recently, we received a lovely letter and Certificate of Recognition from the California Legislature congratulating Be the Star You Are!® on 20 years of service to the community. What an unexpected honor for which we are grateful to Assembly member, Rebecca Bauer-Kahan . We share this commendation with all of our dedicated volunteers and supporters. With your assistance, Be the Star You Are!® continues its imperative mission to empower women, families, and youth through increased literacy, positive media messages, and tools for living.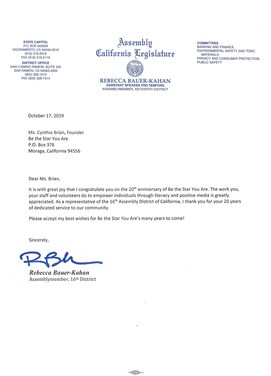 SPOTLIGHT on the teen book, I AM ME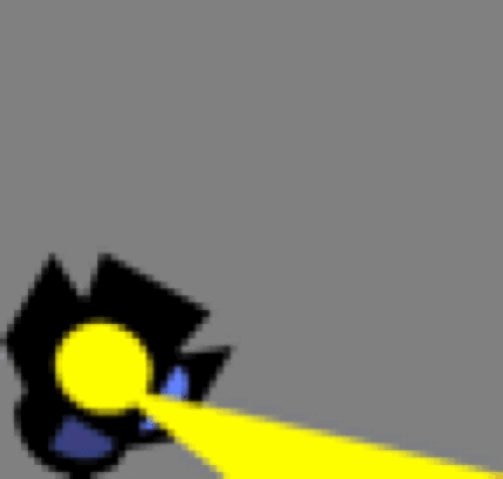 I Am Me: Teen Artists and Writers Speak Out on Being Yourself 
This is a powerful book that helps young people believe that you don't have to achieve "perfection" to be "perfect." 
"Edgy, powerful, insightful, and honest." 
The pages in this book pairs award winning art and writing to empower teens to shake off negative influences to realize it is okay to be themselves. Each piece of art is skillfully matched with writing to reflect the attitude of a generation of teens who want to fit in but feel inadequate due to societal pressures.
www.i-am-me-teen.com or order on Amazon.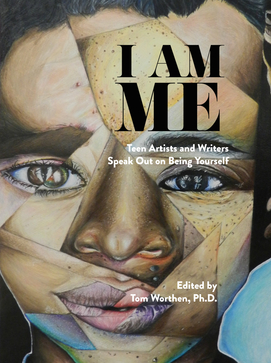 Listen to Editor, Tom Worthen, Ph.d interviewed on Express Yourself! Teen Radio about this poignant message. https://www.voiceamerica.com/episode/118745/optimism-with-i-am-me

SUCCESS AT PEAR AND WINE FESTIVAL
Our Teen Event Director, Siri Phaneendra, did a fabulous job of putting on the BTSYA booth at the recent Pear and Wine Festival. Her mother and sister helped her with the new henna activity. Express Yourself!® radio hosts Kenneth Jeon and Jack Pawlakos were on hand to work in the booth. Thanks to Lamorinda Weekly newspaper for sponsorship and lending us the great canopy. What a fantastic family day of fun!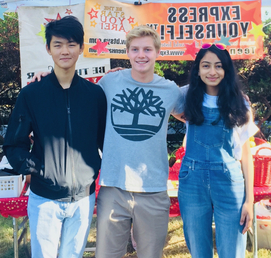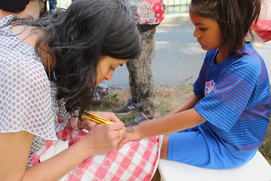 BTSYA is a TOP NON PROFIT for 2019

We have been honored with a Top-Rated Award for 2019 from GreatNonprofits! We appreciate all of your contributions! http://greatnonprofits.org/reviews/be-the-star-you-are-inc/
RADIO BROADCASTS TO INSPIRE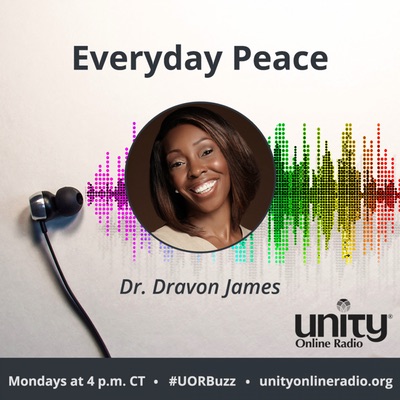 Cynthia Brian was thrilled and honored to be a guest on Dr. Davon James LIVE radio broadcast on Veteran's Day focusing on passion. Cynthia and Dr. James share how everyone can create success by living and working with passion. You are enough! Listen now! https://www.unityonlineradio.org/everyday-peace/living-and-working-your-passion
Express Yourself!® Teen Radio host Henna Hundal (also host of syndicated The Henna Hundal Show) facilitated an impressive broadcast about the critical importance of mentorship and coaching. Nicholas Donzelli, a ten year veteran of volunteering coaching of an award winning water polo team shared his insights along with Be the Star You Are!® founder and StarStyle® coach, Cynthia Brian. Having a coach and/or mentor in your life can help you launch your dreams. Be authentic. Tune in https://www.voiceamerica.com/episode/118595/mentoring-with-henna-hundal-nick-donzelli-and-cynthia-brian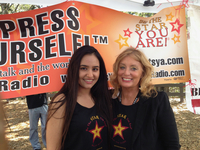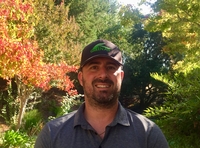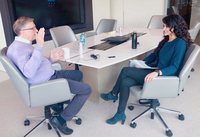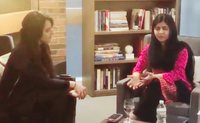 GIVING TUESDAY IS DECEMBER 3, 2019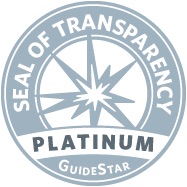 GivingTuesday​ started as a day for anyone, anywhere to give, and it's grown into the biggest giving movement in the world. Celebrated each year on the Tuesday following U.S. Thanksgiving, and fueled by the power of social media, GivingTuesday inspires millions of people across the globe to show up and give back to causes and issues that matter to them. The goal is to create a massive wave of generosity that lasts well beyond that day, and touches every person on the planet. GivingTuesday takes place on December 3, 2019 this year. Create a fundraiser and ask your employer to match donations. Be the Star You Are!® will use your contributions for our ongoing outreach programs, disaster relief, and positive message radio broadcasts. Donations can be made to Be the Star You Are! via PAYPAL GIVING FUND with no fees. https://www.paypal.com/fundraiser/charity/1504. You will receive an instant tax receipt.
Then, continue being kind and doing good all year round.
VISIT WITH SANTA IS DECEMBER 14th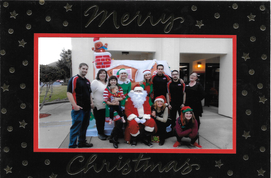 Mark your calendars for a jolly journey to the north pole on December 14th.  Be the Star You Are!® volunteers once again collaborate with 5 A Rent a Space in Moraga to bring Santa and his elves to the neighborhood. Kids can write a letter to Mr. Claus, get a FREE photo sitting on his lap, get creative with festive art projects, and enjoy hot chocolate and special treats. Holiday cards and books will be available for sale as a donation to BTSYA. The event is FREE for the entire family. 11am-3pm. Come enjoy holiday cheer with all of us.
HOW DO YOU THANK SOMEONE?
By Karen Kitchel
You know the feeling deep within. Someone just came to your door with a basket of warm cookies because they know you're having a tough day.  You narrowly escape your burning home while a firefighter goes back in to save your puppy. Or maybe it was a stranger who picked up all the spilled candy that your little darling scattered on the supermarket floor.
Sometimes we wish we had a word much stronger than "thanks" to convey our heartfelt appreciation.  Perhaps by adding a sincere look or a tap on the arm, we can transfer our feelings of gratitude. 
What else can we do to say thanks?  I once gave a co-worker a post-it note with a word of thanks, and ten years later she told me it still could be seen on her refrigerator. Think back to a time when you really felt thanked for something you said or did.  Why do you still remember that feeling?
While we celebrate one special day of giving thanks this month, we can enjoy the power of thanking someone every day.
BTSYA volunteer Karen Kitchel serves meals to the homeless, is a volunteer teacher, writer, job coach, and mentor. She wrote the chapter, The Gift of Adoption, in our book, Be the Star You Are! Millennials to Boomers Celebrating Gifts of Positive Voices in a Changing Digital World. www.scatteringkindness.com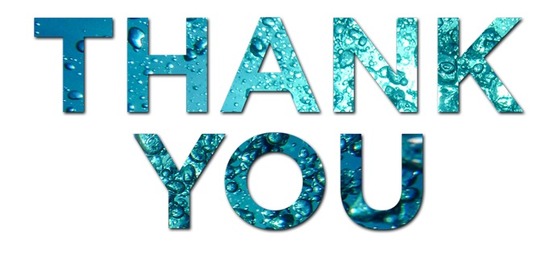 SHOPPING FOR THE HOLIDAYS?  ENJOY DISCOUNTS & MORE

Other easy ways that assist our mission and don't cost you a penny!
1. AmazonSmile donates .5% of purchases https://smile.amazon.com/ch/94-3333882
2. Discounted books at Amazon: http://www.amazon.com/shops/be_the_star_you_are_charity
3. Giving Assistant: Shop. Earn. Give! Use Giving Assistant to earn cash back at 3500+ popular online stores, then donate a percentage to BTSYA:https://givingassistant.org/np#be-the-star-you-are-inc
& buy from your favorite stores. 
4. Search and Shop: Choose Be the Star You Are as your charity to support. You can log in with Facebook, too!http://www.goodsearch.com/goodto-go/be-the-star-you-are
5. Shop at over 1300 stores on IGIVE: http://www.iGive.com/BTSYA
6. BTSYA Logo Store: http://btsya.rylees.net
7. Buy or Sell on EBAY:http://givingworks.ebay.com/charity-auctions/charity/be-the-star-you-are-501-c-3/1504/?favorite=link
8. Designer Clothes to Buy or Sell: https://www.unionandfifth.com/charities/be-the-star-you-are-moraga-ca/shop
9. Buy "Read, Lead, Succeed" T-shirts and tanks $19.99 at StarStyle® Store: https://www.CynthiaBrian.com/online-store
10. Are you a gamer, lover of new software, or other digital content? Buy all of your favorites at Humble Bundle. http://ow.ly/cYs130iN6n4
We appreciate a direct donation most of all via PAYPAL GIVING FUND at https://www.paypal.com/fundraiser/charity/1504
Checks can be sent to PO Box 376, Moraga, California 94556
Direct Links you can use for Be the Star You Are!®
Positive Results: http://www.bethestaryouare.org/positive-results
About Us: http://www.bethestaryouare.org/about_us
Programs: http://www.bethestaryouare.org/programs
How to Help: http://www.bethestaryouare.org/how-to-help
Blog: https://www.bethestaryouare.org/blog-1
Events: http://www.bethestaryouare.org/events
Contact us: http://www.bethestaryouare.org/contact
GREAT NON PROFITS REVIEWS: http://greatnonprofits.org/reviews/be-the-star-you-are-inc/
GUIDESTAR: https://www.guidestar.org/profile/94-3333882
We invite you to volunteer, get involved, or make a donation. Make a DONATION through PAYPAL GIVING FUND and PAYPAL with 100% going to BTSYA with NO FEES:  https://www.paypal.com/fundraiser/charity/1504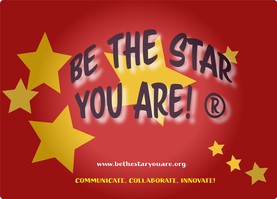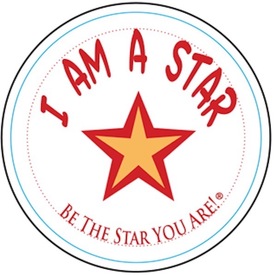 If you'd like to advertise your service or product while supporting Be the Star You Are!®, we are now accepting approved ads that will benefit readers. Contact info@BetheStarYouAre.org for details. 
A NOTE WE LOVED!
"I admire you because despite your fears you face destiny as a beast and manage to reverse the worst situation. You don't believe in dramatic forecasts and wake up every morning wanting to give the world the best. Thank you!" Nico Ficarelli, Decendiente de Manuel Creador De Argentina
PO Box 376
Moraga, California 94556
https://www.BetheStarYouAre.org
All donations are 100% Tax Deductible according to law. Thank you!
https://www.paypal.com/fundraiser/charity/1504
Happy Day of Thanksgiving!  We Appreciate you!